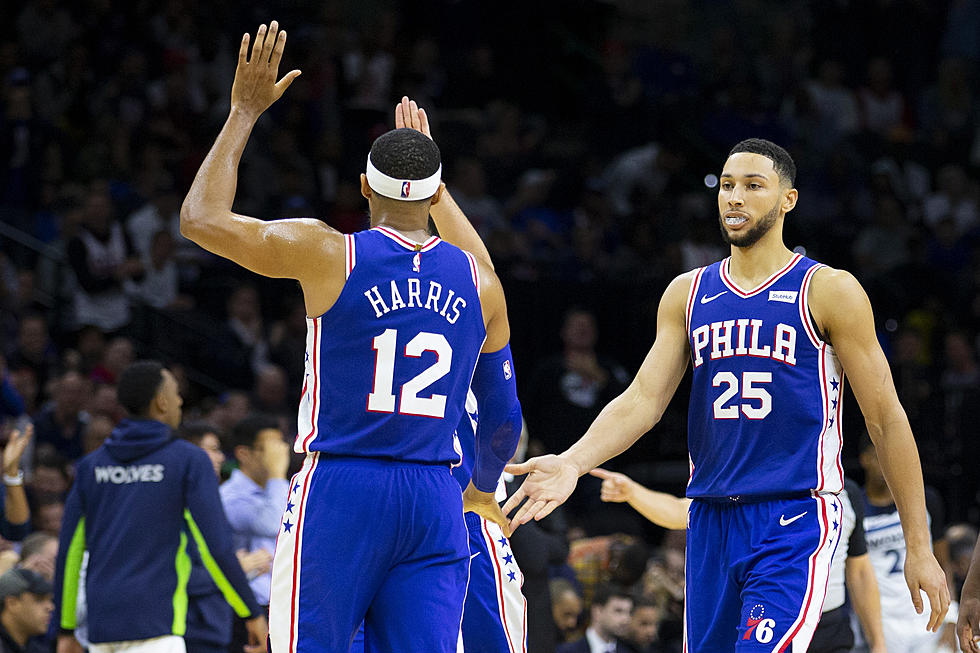 Ben Simmons & Tobias Harris Update
(Photo by Mitchell Leff/Getty Images)
There is no official word yet on what exactly is wrong with Ben Simmons' back injury, but Per ESPN's Adrian Wojnarowski, Simmons is still going through treatment and evaluation. It is unsure when he will return to the floor, but he will miss some time.
Brett Brown is going to have "manufacture" a point guard and it will not be an easy process. Finding someone to fill the shoes of an all-star player like Simmons is a tough ask. Prior to the Sixers match up against the Hawks on Monday night, Brown was asked who he thinks will be the ball handler during this time.
It's not just about what Simmons provides on the floor offensively, but his ability to defend is magnificent. Missing his effort on that side of the ball makes it that much harder for everybody else.
As for Tobias Harris, he was originally listed as doubtful for the game against the Hawks with a right knee contusion. He was then upgraded to questionable and now he is available to play in Monday's battle.
This is a great sign considering he bumped knees with Brook Lopez against the Milwaukee Bucks causing the injury. Harris is averaging 18.9 points per game and with Simmons missing time, he needs to be available and providing offense for the Sixers.