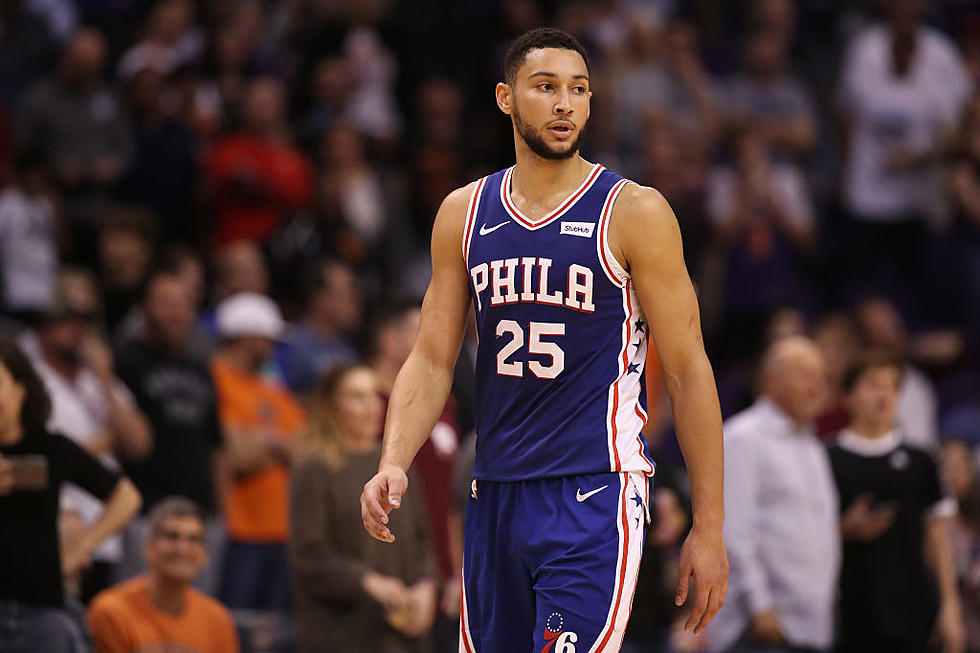 Brett Brown Working on New Role for Ben Simmons
Photo by Christian Petersen/Getty Images
Monday afternoon Sixers coach Brett Brown met with the media via zoom. He would discuss multiple topics but brought up some big news regarding Ben Simmons.
Brown said that the team has been working on "high-level" new things with the Sixers. The main thing he brought up that the team has been trying is a new role and position for Ben Simmons.
Enter your number to get our free mobile app
As we know Simmons has played point guard for the Sixers since he started his NBA career. Brown said this was mainly because of the talent level of the team at the time, but Brown says he has "no regrets" with the decision regarding where he has played Simmons.
Now with a more talent roster, Brown is trying new things with Simmons to maximize what he can do on the floor. He has been using him in off-ball situations and said he has been playing Simmons exclusively at power forward.
It looks like Shake Milton will be joining the starting lineup and Simmons will be used in a point-forward role moving forward. Brown said that Simmons has handled the change maturely and has been "killing it" in practice.
This move can benefit the Sixers and Simmons greatly. It now allows them to add another ball-handler and shooter in Milton, and allows Simmons to move off the ball and create in new ways.
Moving to the power forward spot also puts Ben Simmons in a position to be able to grab rebounds and push the ball up the floor right away. This means the Sixers could run a faster offense and score easy points in transition.
A new position can also help hide the one weakness in Simmons' game, his reluctance to shoot from deep. Adding another guard to the lineup who can handle the ball and shoot puts Simmons is fewer spots where teams can take advantage of his lack of shooting. It will also allow him to score and facilitate as the roll man in pick and roll play.
This move can potentially help Simmons reach a new level of his game. It will be interesting to see how much Brown uses him in this role and the dividends it will pay.
Sixers First-Round Picks Since 2000