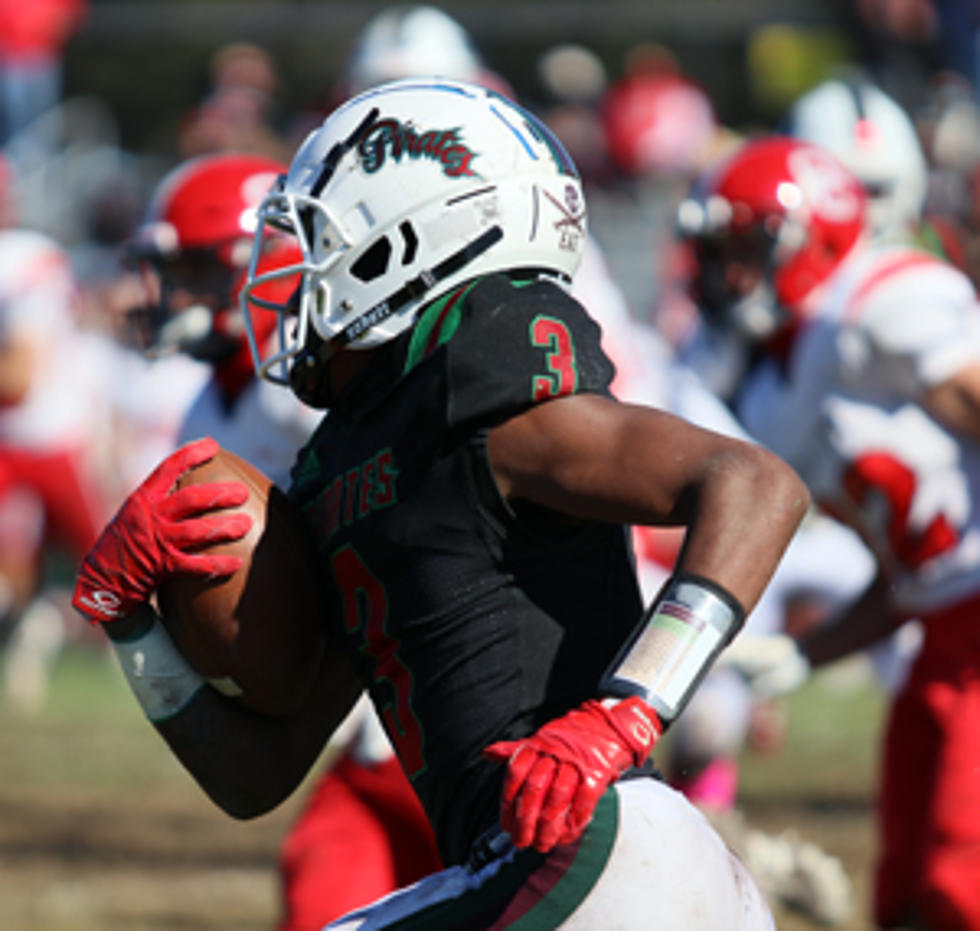 Cedar Creek's JoJo Bermudez Heading to Cincinnati to Play Football
Photo: Dave O'Sullivan, Glory Days
Cedar Creek standout wide receiver Jojo Bermudez made his college decision on Monday night, choosing the University if Cincinnati to play college football.
The Bearcats are the No. 3 team in the country and will be getting one of the top wide receivers in the state of New Jersey.
Bermudez is having an outstanding season, with 66 catches for a state leading 1,273 yards and 11 touchdowns with one more game left on Saturday against Delsea in the South Jersey Group III Final.
"The kid is the ultimate competitor," said Cedar Creek head football coach James Melody in a text message on Monday night.
The 5-foot-10, 160-pound Bermudez, is second all-time in receptions in South Jersey history.
"His skill set speaks for itself, he's explosive, he's fast, he gets in and out of breaks better than anyone I've seen," Melody said.  "What separates him from everyone else is his ability to compete and step up to any challenge."
The Cedar Creek star originally had made a verbal commitment to Rutgers, but de-commented opening the door for Cincinnati, which is about to move from the American Conference to the Big 12.
Bermudez also considered Syracuse, Vanderbilt, Tennessee and Temple.
Every NJ pizza joint Barstool's Dave Portnoy has reviewed
Dave Portnoy, commonly known as El Presidente, is the founder of Barstool Sports. Somewhere along the way, he decided to start reviewing local pizzerias, and the concept took off. Here is every New Jersey pizzeria Dave has stopped in, along with the score he gave them.