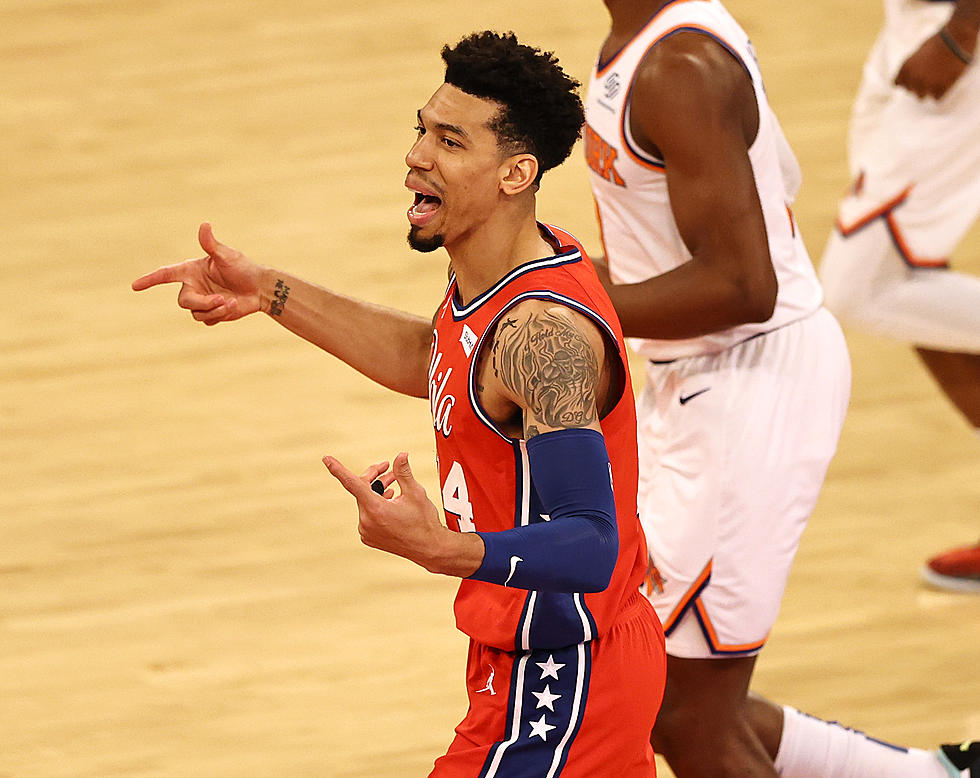 Danny Green Returning to Sixers on Multi-Year Deal
Elsa, Getty Images
One of Daryl Morey's first big swings as the Sixers' President of Basketball Operations was trading Al Horford before the 2020 NBA draft. Not only was he able to get off his monster contract, but acquired a valuable piece in return. The OKC Thunder sent Danny Green to Philly, who was fresh off winning a championship with the Lakers.
Following a productive season with the Sixers, Morey had a decision to make regarding the three-and-D wing as he became a free agent. After rumors of the two sides not being close to a deal, Green has decided to continue his career in Philadelphia.
ESPN's Adrian Wojnarowski reported that Green signed a two-year, 20 million dollar deal with the Sixers.
To put it simply, the Sixers could not afford to lose Green in free agency. On and off the court, he was arguably the biggest unsung hero on the roster.
From a playstyle standpoint, Green is the perfect role player to pair alongside the team's All-Stars. His effectiveness as a three-point shooter alleviated the spacing issues that plagued the team a year prior. Last season Green shot 40.5% from deep on a career-high 6.3 attempts per game.
Green's main impact on the Sixers is his veteran leadership. Having been a part of multiple successful teams and organizations, he knows what it takes to win in the NBA. With the resume he has built throughout his career, Green is arguably the winningest vet Joel Embiid and Ben Simmons have ever played with.
While the stars lead the team on the floor, Green is a guy who leads behind the scenes. Players came to him for advice and leaned on him during tough stretches. Doc Rivers even went as far as to say he was a "coach in uniform."
The Sixers could have easily found a player with a similar playstyle to fill Green's role on the court, but it's his presence off the floor that makes him invaluable. Younger teams need guys who have been to the top before to help them take that next step.
Keeping Green around is a big win for the Sixers this offseason. Losing him after just one season would have left a void that is hard to fill.
Top 10 Winningest Sixers Head Coaches
Here is a look at the Sixers coaches with the most wins in franchise history.