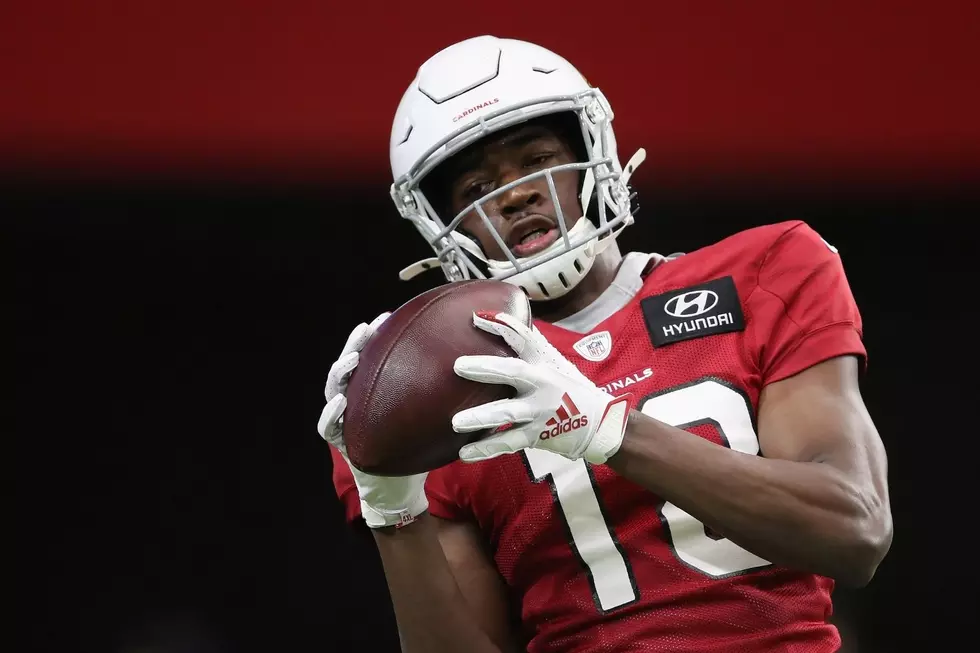 Eagles Make Roster Moves In Aftermath Of Dallas Goedert Injury
(Photo by Christian Petersen/Getty Images)
Goedert will now miss a minimum of three weeks after being placed on IR and the signing of Hakeem Butler will give them a third Tight End on the team's depth chart.
The signing of Butler is unique because he played Wide Receiver in College and was drafted by the Arizona Cardinals with the designation of "WR" in the fourth round of the 2019 NFL Draft.  At Iowa State, Butler was a productive player compiling 16 Touchdowns and 101 Receptions over 26 games in his final two seasons in college.  Butler is a big athlete listed at 6'5" and 227 Pounds who ran the 40 yard Dash in 4.48 seconds at the NFL Draft Combine in 2019.
Speaking of Wide Receivers, the Eagles made another move involving one of their own draft selections from the 2020 NFL Draft:
Quez Watkins, the Eagles selection in the 6th Round of the 2020 NFL Draft, is a Speed Receiver out of Southern Mississippi who was one of the many additions the team made to the team this offseason to gain more speed.  Watkins, who was originally place on Short Term IR to start the season, can now practice with the team for the next 21 days per the new NFL rules for the 2020 season.  The Eagles have unitl Tuesday, October 20 at 4 PM to make a decision to add Watkins to the active roster or keep him on Injured Reserve for the remainder of the season.
Eagles First Round Draft Pick Busts