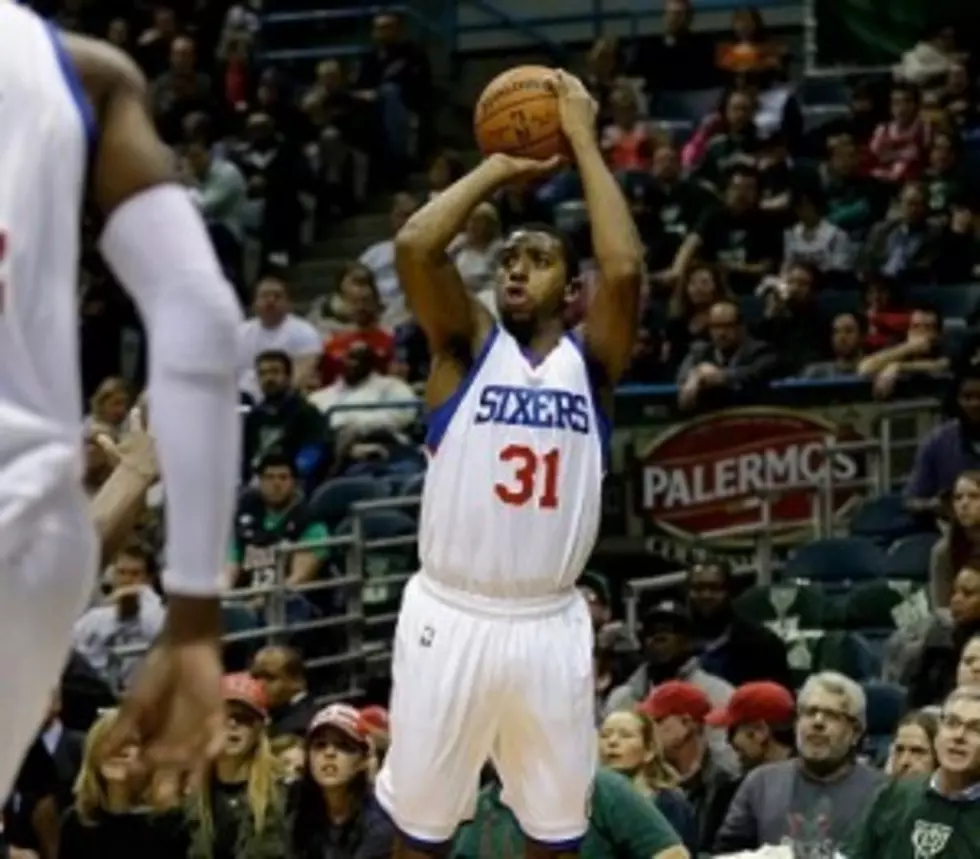 Hollis Thompson Working on Quicker Shot
Second year wing Hollis Thompson has struggled through bouts of inconsistency as he aims to speed up the delivery of his jump shot. (Photo by Mike McGinnis/Getty Images)
Thompson led all rookies in three point percentage last season at 40.1%, His jump shot was a model of consistency as, after getting acclimated to the NBA, he shot 40% or better from three point range in each of the last 4 months of the season.
This followed a three year career at Georgetown where he never shot under 43% from three point range in a season, finishing his college career shooting 44% on 291 attempts from deep.
So when a guy like Thompson comes out and struggles like he has so far this year, shooting 34.7% on 95 three point attempts, it's natural to wonder what is going on.
Could Thompson be hurt, the kind of injury that isn't enough to keep him out of games or practice, but impacts the repeatability of his shot? We've heard no word of that being the case. Could last season have been a mirage? That seems unlikely considering his success at Georgetown.
The early speculation was that Michael Carter-Williams' absence was impacting Thompson's ability to get open looks. There may be some truth to that, as Thompson has shot 40% from three with Carter-Williams on the court so far this season, but only 28.9% with him off the court.
Still, Thompson didn't take near the hit from the perimeter when Michael Carter-Williams was off the floor last year, shooting 38.6% when Carter-Williams was on the bench. It's also not a case where Evan Turner and Spencer Hawes were picking up the shot-creation slack when Carter-Williams was off the floor, either: Hollis Thompson shot 47.1% from three point range with Michael Carter-Williams on the bench after the 2014 NBA trade deadline.
Turns out, there may be another contributing factor.