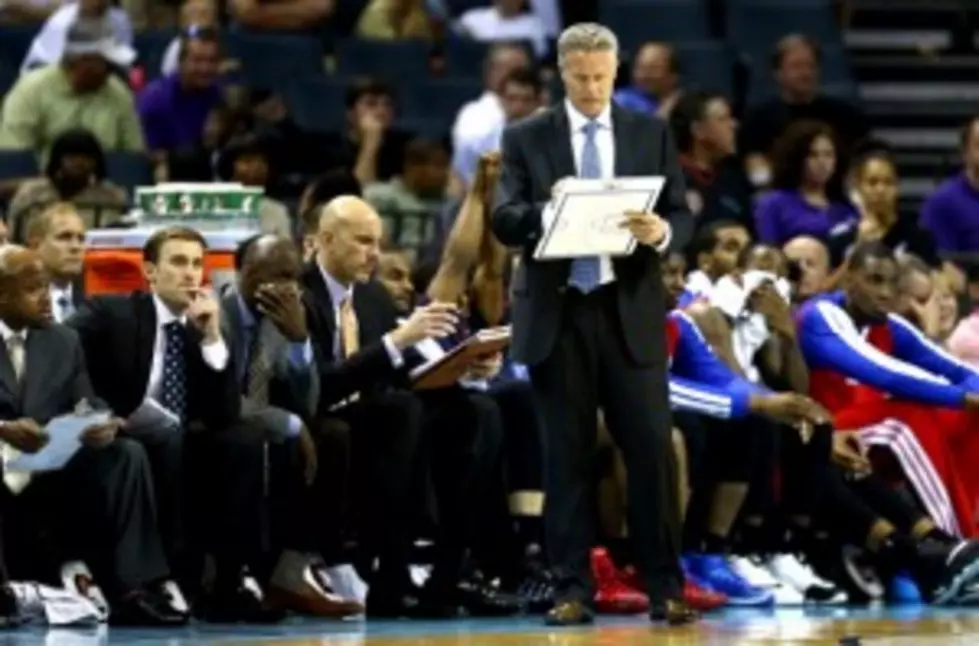 Is There a Rift Between Brett Brown and Sixers Front Office?
Sixers head coach Brett Brown. (Photo by Streeter Lecka/Getty Images)
As Deveney writes, Brown was very supportive of the team trading Michael Carter-Williams and would like to win sooner than later, knowing Hinkie is trying to build something for the long-term.
So is there tension between Brown and Hinkie?  I discussed that, what assets the Sixers have moving forward, when fans can count on the team being competitive again, will the Sixers be active in free agency and more.
(Listen to Sean Deveney talk Sixers on the Sports Bash)