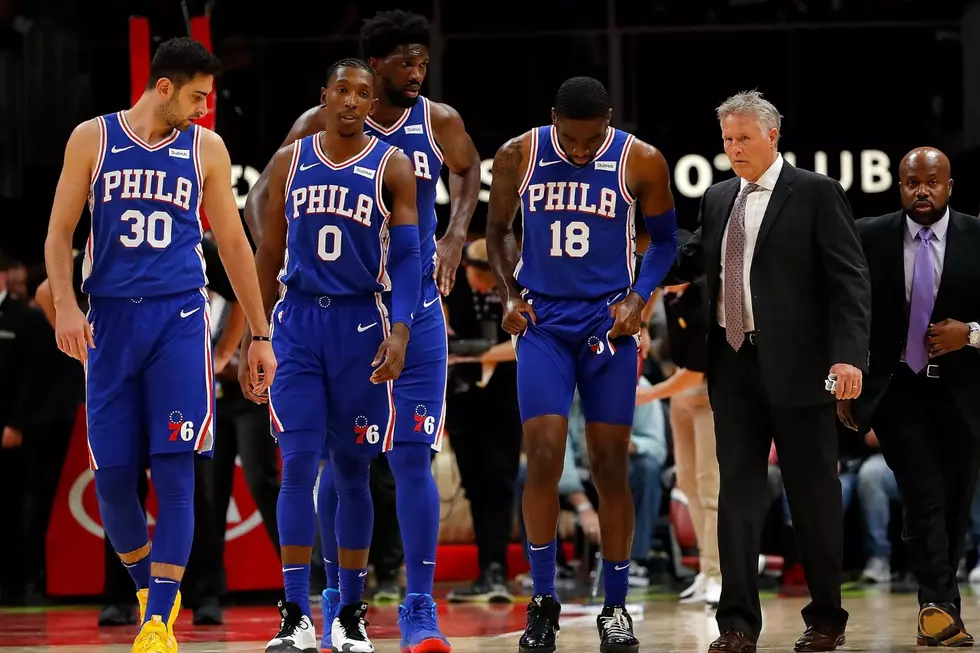 How Do 76ers Stack Up Compared To Top Teams In Eastern Conference
Photo by Kevin C. Cox/Getty Images
As the Sixers prepare to resume their season in the NBA Bubble, the expectation is for the 76ers to hit the floor with a new lineup build around a new role for Ben Simmons according to Brett Brown.  Before the NBA Season was shutdown due to the COVID-19 Pandemic, Shake Milton started eight games and averaged 4.4 Assists, 1.3 Steals along with shooting 58.5 Percent from Three Point Range; So we know a starting lineup with Milton on the floor with Ben Simmons could be a dynamic that gives opponents in the Eastern Conference problems.  When he spoke to the media on Tuesday, Ben Simmons was very confident about his new role and said he can guard any position on the court.
Washington Post National NBA Writer Ben Golliver joined Josh Hennig on Tuesday with perspective on how a new Sixers Lineup matches up with the top teams in the Eastern Conference:
"We all got excited about the Sixers on paper, I thought they were going to make the Eastern Conference Finals before the season started, they made the necessary investments to get a quality five man lineup but it just really hasn't played out during the regular season.  To me, they were one of the biggest disappointments in the entire league, the few questions there (includes Joel) Embiid's consistency, his health was obviously a question too.  The good part is they have come into Orlando, at least as far as we know, in good physical shape and good health because (Ben) Simmons was missing previously and now he is back. - To me, (the Sixers) are a cut below the top teams in the Eastern Conference: Right now I have Milwaukee way ahead of them, Boston and Toronto ahead of them for sure, I would put Philly in a similar class with Miami, given the players who may or may not play for Indiana...I would put (the Sixers) ahead of the Pacers.  But right now, Philly has a lot to prove"
Checkout what Golliver had to say about Ben Simmon's playing Point Forward, perspective from inside the NBA Bubble, and more
Sixers First-Round Picks Since 2000