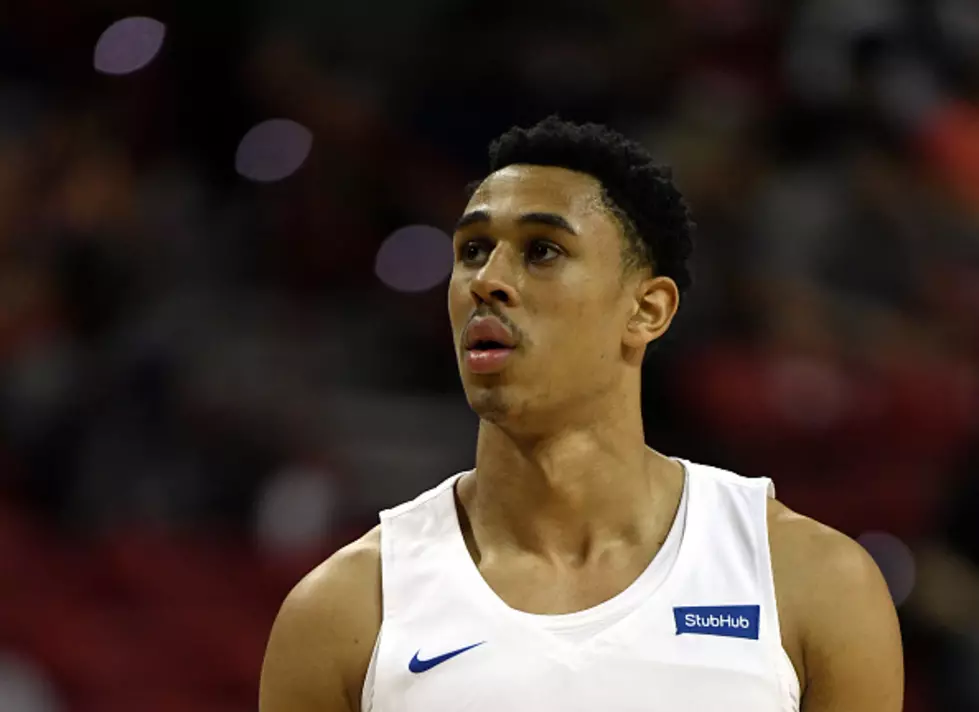 Mike Scott's Game 1 Status in Doubt, Leaves Door Open for Zhaire Smith
Getty Images
The Philadelphia 76ers were looking to advance to the next round of the 2019 NBA Playoffs with a healthy roster. Being that Joel Embiid played in four out of the five matchups with the rest of the team off of the injury report, it seemed like a real possibility that the Sixers could make it to round two with everybody good to go. Unfortunately, that won't be the case for Philly.
During the elimination game this past Tuesday, the Sixers lost one of their key contributors off of the bench. Mike Scott ended up slowly walking off the court midplay, which forced the Sixers to call a timeout so they could switch him out. It didn't seem all that serious by his reaction and the way he was walking, but the fact that Scott immediately left the court for the locker raised some eyebrows.
The good news is that Mike Scott was only diagnosed with a heel contusion. The bad news is that he most likely won't play against the Toronto Raptors on Saturday for Game 1. Brett Brown wouldn't rule Scott out just yet, but he definitely doesn't sound all that optimistic about having him. In fact, Brown is preparing for Saturday's game as if Scott isn't going to be in the mix. And if he's definitely not available, there will be a young prospect who will be.
After making it clear that Zhaire Smith most likely won't get many playoff minutes, if any - Brett Brown has no choice but to leave the door open for the 19-year-old rookie to get some opportunities. The Sixers didn't want it to come down to this, but they have no choice. There was some speculation that Smith was going to get some minutes after the Sixers struggled in Game 1, but Brown would keep the rookie inactive on the bench.
This time around though, Brown has to ensure the Sixers have all the help they need available. And with Scott out, that means they may need to call on Smith. Although he only played in a few games down the stretch of the regular season, the rookie fared well on both, the offensive and defensive side of the game. Now, he could be looking to face a much bigger challenge this week as the Sixers enter a tough series against Toronto.