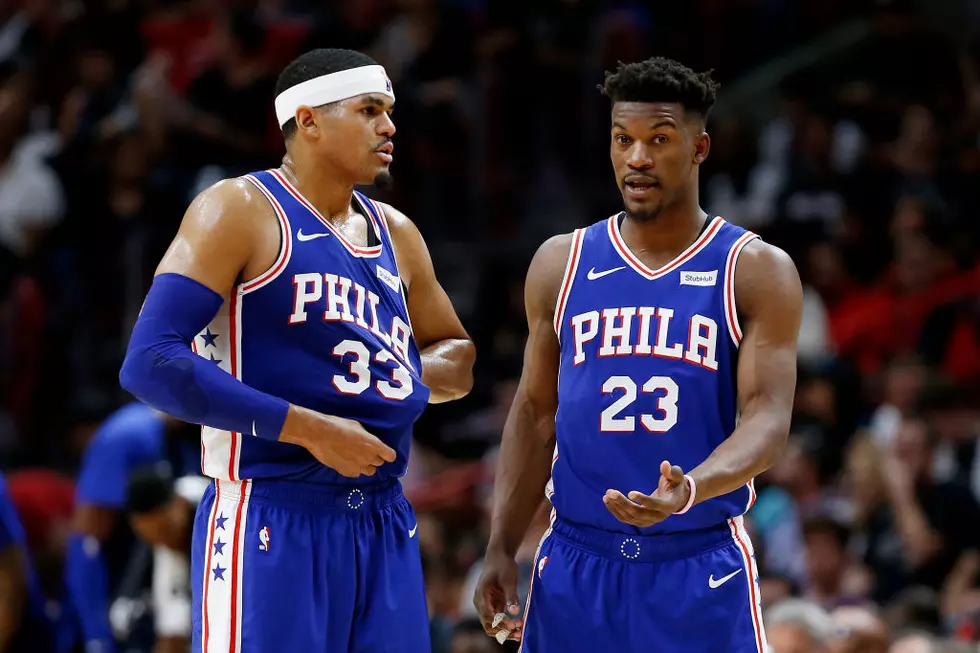 Sixers Daily: Latest on Jimmy Butler and Tobias Harris
Michael Reaves, Getty Images
Much of the focus the last few days has been on Jimmy Butler and the Rockets desire to land him in a sign-and-trade deal from the Sixers. The latest report has the Rockets looking to move Eric Gordon, P.J. Tucker or Clint Capela to teams with cap space to absorb his salary, according to Adrian Wojnarowski of ESPN.com.
But it seems the Sixers could just end all the rumors by jumping in on Sunday at 6 p.m. with a max offer to Butler.
The goal for Houston is to clear space to land Butler, while trying to acquire the best available first-round pick and offer that pick to the Sixers.
My question is, if the Rockets are willing to move key players, wouldn't they only do so if they had some assurance that they would be getting Butler in return to replace those key players?
The Rockets are still one of the best teams in the NBA, moving Gordon, Capela or Tucker for picks isn't helping them at a time when they are at one of the best returning teams in a wide-open NBA.
But what about Tobias Harris?
According to to Shams Charania of The Athletic, the Clippers are expected to have interest in signing Harris, and can offer Harris a max deal offer of four years at $141 million, while the Sixers can offer him a five-year deal worth $188 million.
But could you imagine losing Harris to the Clippers.  With what the Sixers gave to LA to acquire Harris, only to lose him to the Clipper would be a tremendous kick in the gut.
Tobias Harris is expected to hold free-agent meetings on both the East and West coasts beginning June 30, league sources said. Harris is a priority for the 76ers — and expected to command a maximum-level contract. One team that should express interest in Harris should they miss out on Kawhi Leonard, according to league sources: The Clippers. Harris and the Clippers had a good relationship and Harris had an All-Star caliber season before the trade to the 76ers in February. Brooklyn, Dallas, Denver, Memphis, Minnesota, New Orleans, and Sacramento are expected to also express interest.