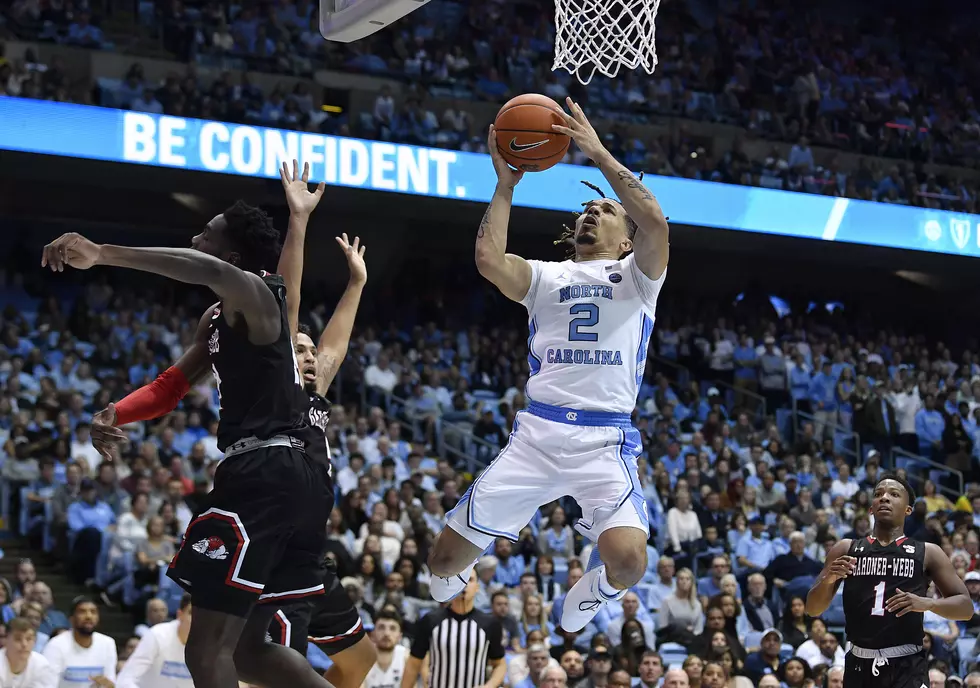 Sixers Land UNC's Cole Anthony in New ESPN Mock Draft
Getty Images
The Sixers own five picks in Wednesday's NBA Draft, plenty of ammunition for Elton Brand and Daryl Morey to make some moves to help fix the current roster.
With the Bucks adding a veteran point guard Jrue Holiday, they seem to be the clear favorite in the Eastern Conference.  So who will the Sixers take to help close that gap?
ESPN's Jonathan Givony has Philadelphia selecting North Carolina guard Cole Anthony Devin with the 21st overall pick.
The Sixers are said to be studying guards who can play both on and off the ball, which makes sense considering their two franchise players, Ben Simmons and Joel Embiid, are the main focal points of the offense. Anthony, who started the season projected in the top five, is an interesting buy-low candidate with proven scoring credentials and competitiveness.
He ranks as the 19th top prospect in the draft, per Givony.
In 22 games last season, Anthony averaged 18.5 points, 5.7 rebounds, 4.0 assists and 1.3 steals per game as a freshman at North Carolina. The 6-foot-3, 190-pounder shot 38% from the field, 34.8% from 3-point land and 75% from the free-throw line.
While Givony describes Anthony as a guy with proven scoring potential, he isn't the pure shooter that the team currently lacks.
Before the 2019-2020 college season, Anthony was projected to be a top 5 guy and at worst a lottery pick.
Enter your number to get our free mobile app