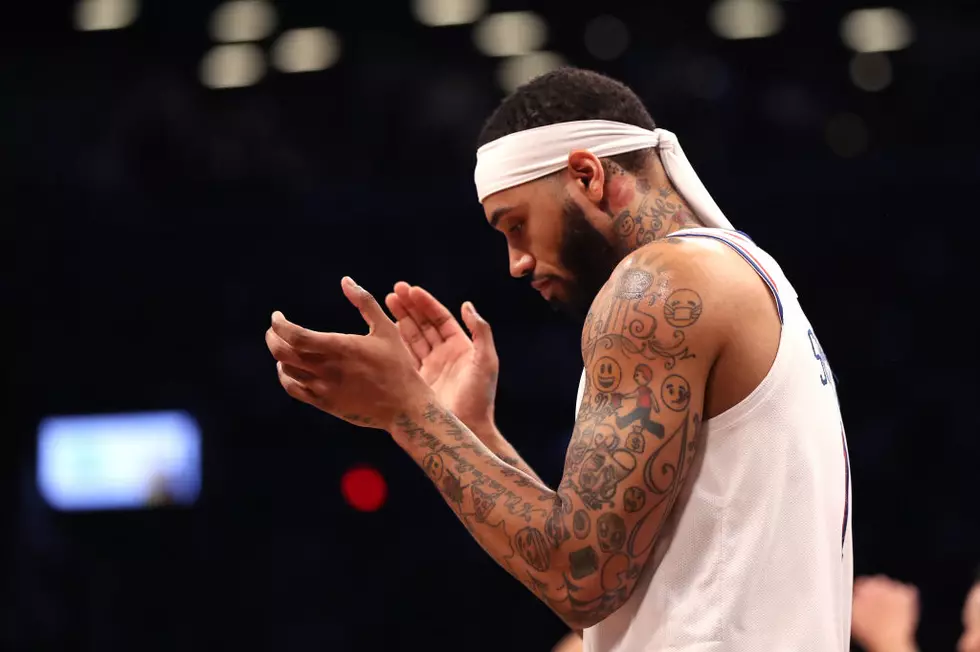 Sixers Won't Issue Punishment for Mike Scott After Parking Lot Brawl
Elsa, Getty Images
PHILADELPHIA (973espn.com) -- This past weekend was quite an eventful time for Philadelphia 76ers reserve forward, Mike Scott. In typical Scott fashion, he wanted to be one with the fans in the city of Philadelphia.
As he's grown to become a man of the people over the last six months or so, Scott continues to interact with his fans outside of social media. Up until this point, everything has gone great for Scott. But this past weekend, things went south for the first time.
The NFL kicked off this week, and the Philadelphia Eagles were set to take on the Washington Redskins at Lincoln Financial Field. As he's a Virginia native, Scott has been born into Washington Redskins fandom. Therefore, he thought it would be a cool idea to head to the Eagles game this weekend to see his favorite NFL team play in his current city.
While many Philly fans expect Sixers players to natural become Eagles fans while their playing in town, that doesn't always happen. And for Mike Scott, he had no plans of converting. However, he did want to experience an Eagles tailgate -- but he wasn't going to hide his Redskins fandom.
A couple of hours before his arrival at 'The Linc,' Scott tweeted out a picture of himself wearing Redskins colors to match his Redskins jersey. Some poked fun at the situation and jokingly warned Scott not to come around wearing that attire. Scott, being a fearless human being, couldn't care less about what he's 'supposed to wear.' After all, he's truly a Redskins fan and has been for his whole life.
For the most part, Eagles/Sixers fans understood and didn't really care. The fact that a Sixers player wanted to join the tailgating festivities was cool enough for most. Unfortunately, some fans didn't get the memo. After some heckling, and a nasty exchange of words between Scott and Eagles fans, the altercation he was in turned physical.
Thankfully, nobody got hurt, including the Sixers forward. However, many were under the belief that a punishment could be in order for Scott. As it turns out, though, the Sixers will not punish their popular forward, despite what went down just right across from their home arena.
"The Sixers are not treating this matter as a disciplinary incident at this time," wrote Philly Voice's Kyle Neubeck. While the Sixers will review the situation and will try to evaluate how they run things off the court moving forward, it looks like the incident can be a thing of the past -- for Scott and the Sixers at least.
Justin Grasso covers the Philadelphia 76ers for South Jersey's 97.3 ESPN. You can follow Justin on Twitter: @JGrasso_