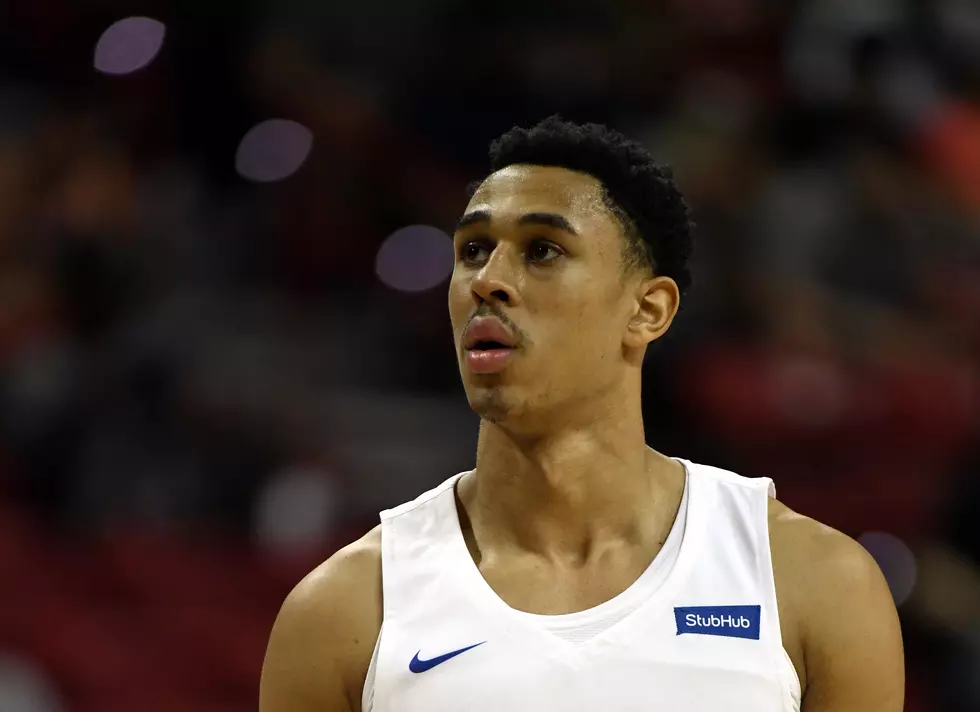 Sixers' Rookie Zhaire Smith Will Get His First Start vs Heat
Photo by Ethan Miller/Getty Images
It's been a long road to get to this point for Philadelphia 76ers' rookie guard, Zhaire Smith. After questioning the possibility of missing the entire 2018-2019 NBA season or not, Smith is looking to make himself recognized as an important piece to the Sixers' upcoming playoff run. Last season, Smith was wrapping up his final year in the NCAA with Texas Tech when 'The Process' all came together in Philly.
This year, Smith will look to be possibly the next rookie to partake in some playoff action. But first, the first-round pick has to prove that he's ready to shine in the spotlight. It starts with Tuesday night's game against the Miami Heat.
Since the Sixers plan on sitting a few starters for injury/precautionary reasons heading into the postseason, they needed to tweak the starting lineup a bit. According to ESPN's Cameron Wolfe, the Sixers have entered the rookie Smith into the starting lineup on Tuesday in the absence of JJ Redick.
Roughly about a month ago, Sixers' head coach Brett Brown was totally unsure about Smith's rookie season. As he mentioned the rookie's debut in 2019 would be a toss-up, it sounded like Brown was leaning more towards making Smith a redshirt candidate. Surprisingly, Smith would find himself playing for the Delaware Blue Coats just days after Brown's comments. Then, he was recalled by the Sixers, where he's now appeared in four total games, averaging 12.3 minutes-per-game.
With two games left on the year, Smith will squeak himself into the starting lineup. Expectations haven't really been that high for Smith, who spent a majority of this year rehabbing his foot injury and dealing with other health issues. But maybe an impressive late-season stretch could give the rookie a more purposeful role for the playoffs.
Just the other night, Brett Brown indicated that Smith probably wouldn't have much of a role in the playoffs, but he won't make that statement a guarantee. Considering Brown's uncertainty on Zhaire Smith's part in the past, I think it's safe to say that some playoff minutes wouldn't be out of the question. Maybe the rookie will earn himself some points on Tuesday night against Miami.