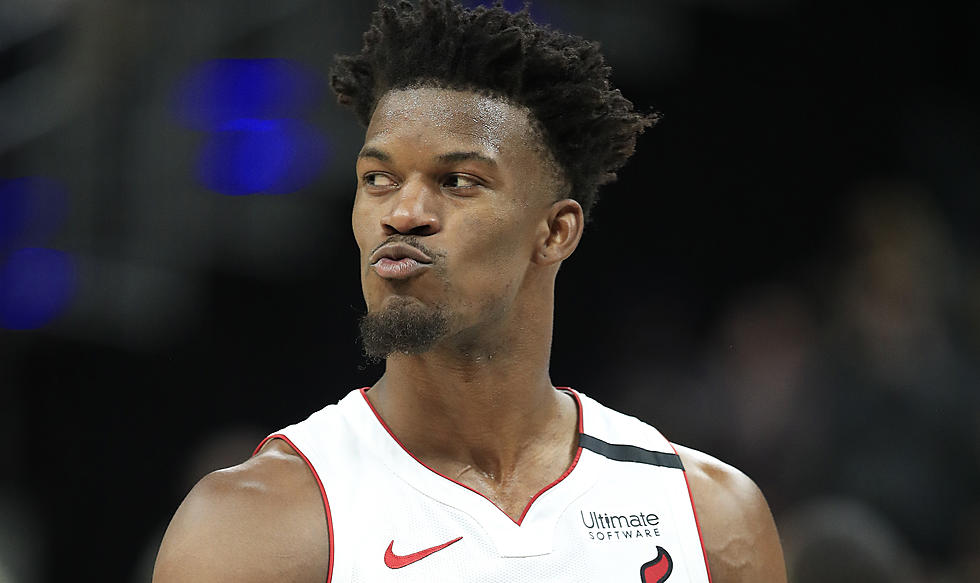 Sports Talk with Brodes: Jimmy Butler Runs the Sixers Off the Court in 31-Point Blowout
(Photo by Andy Lyons/Getty Images)
The Philadelphia Sixers get run off the court in Miami by the Heat. They got blown out by 31 points and Jimmy Butler dropped 38 in only three quarters.
The Sixers are playing with zero energy, no defense, and the offensive sets look like a middle school team. I have NEVER been a fire Brett Brown right now kind of guy, but the time has come. I know the players have to perform as well, but the message clearly ran dry.
Tobias Harris and Al Horford both contributed for six points each. I firmly believe that this offensive scheme is the reason for Al Horford's struggles. I continuously watch him shoot six to nine three-pointers a night. Since when was that his game?
As for Tobias, he averages 20 points per game, but he seems to have too many nights like this. Joel Embiid dropped 29 points and Ben Simmons made a couple nice plays. Mike Scott scored 17, but who cares? There are zero positives when you lose a game by 31 points. This now a consistent theme and that's a big time issue since the 76ers have now hit an all-time low this season.