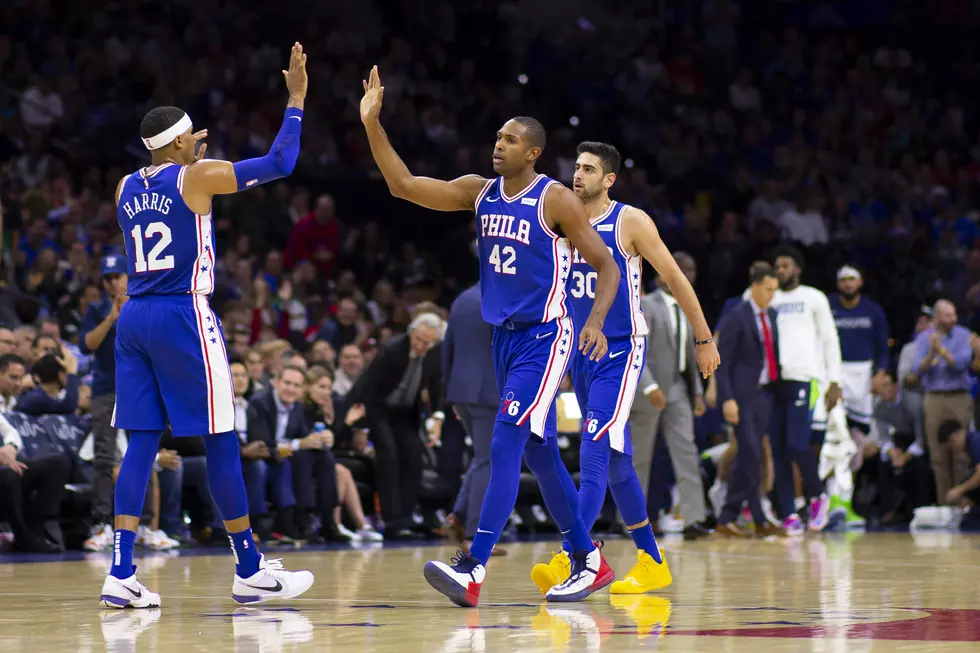 Sports Talk with Brodes: Tobias Harris & Company Drives Sixers Past the Knicks
(Photo by Mitchell Leff/Getty Images)
The Philadelphia Sixers improve to 28-2 at home and beat the New York Knicks 115-106 without Ben Simmons and Joel Embiid. Per Shams Charania, of the Althetic, Embiid has no structural damage in his left shoulder and will be re-evaluated in a week.
Tobias Harris had an aggressive mindset from opening tip. It was almost like he listened to sports talk radio in Philadelphia all day after his performance in Cleveland. He played downhill and knocked down his shots. He finished with 34 points, seven assists and seven rebounds.
Harris did have help from a supporting cast though. Al Horford had one of his best games in awhile scoring 15 points, recording nine assists, and seven rebounds. He was providing good looks for his teammates all night long and he was 4-4 from deep.
Shake Milton was in the lineup as starting point guard. When it comes to who will be the floor general during Simmons' absence, Brett Brown claimed if this was a tournament between the primary ball carriers, Milton is winning it. He did not miss from behind the arc shooting 5-5 from three and tallied 19 points. His defense has been noticeably better as well.
Josh Richardson had a strong third quarter and the bench played a role, too. Kyle O'Quinn has been getting some run and he has made the most of his opportunities.
The Sixers will travel out west to play the Los Angeles Clippers, Los Angeles Lakers, Sacramento Kings, and Golden State Warriors. Without their two All-Stars, will they be able to come back to Philadelphia with at least two wins? What about just one win?