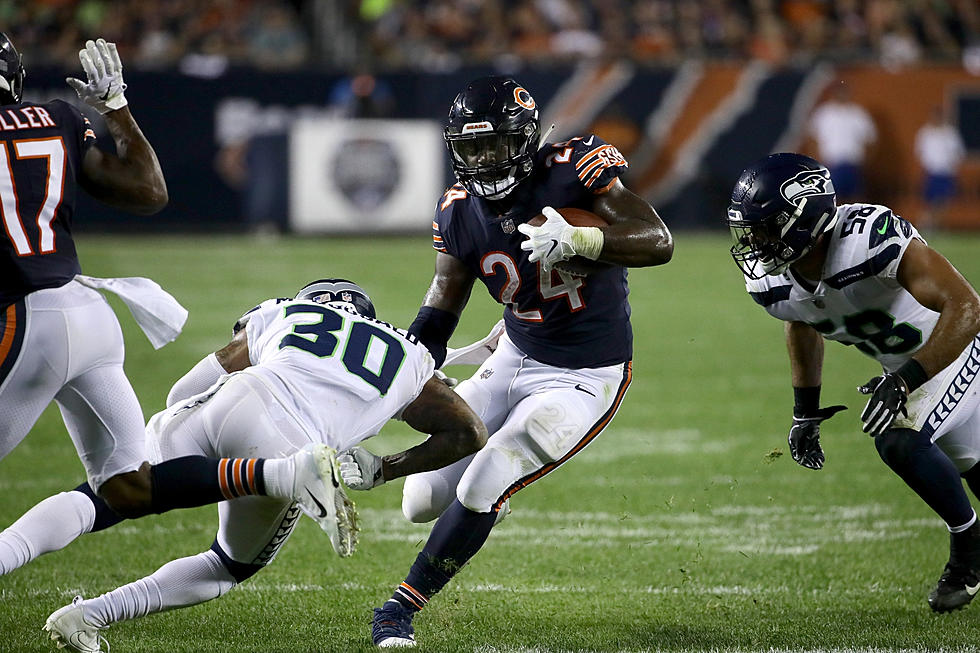 Vinny Curry: I'm Excited To Play With Jordan Howard
Photo by Jonathan Daniel/Getty Images
The acquisition of Jordan Howard fills a significant void for the Eagles heading into the 2019 season.  In 2017 when the Eagles had LeGarrette Blount, Jay Ajayi, and Corey Clement running the ball, the team finished the season third in the NFL in Rushing Yards (2,115) and fourth in Yards per Attempt (4.5) but in 2018 the Eagles Rushing Attack took a major step back.  Without Blount along with Ajayi only playing in four games and Clement appearing in 11 games last season, the Eagles finished the season 28th in Rushing Yards (1,570) and 30th in Yards Per Rush Attempt (3.9).  In 47 games in the NFL, Jordan Howard is averaging 4.3 Yards Per Rush Attempt along with 24 Rushing Touchdowns in three seasons and he has averaged 1,23.3 Rushing Yards per season with the Bears.
Eagles Defensive End Vinny Curry joined The Locker Room with Billy Schweim on Saturday and discussed his new Eagles teammate Jordan Howard:
"Man, that dude is a beast....I'm excited to play with him, I'm excited for this next chapter for him and that's one guy that deserves everything that is coming his way, he truly earned it."
Hear what Curry had to say about returning to play for the Eagles, perspective on his time playing in Tampa, and more