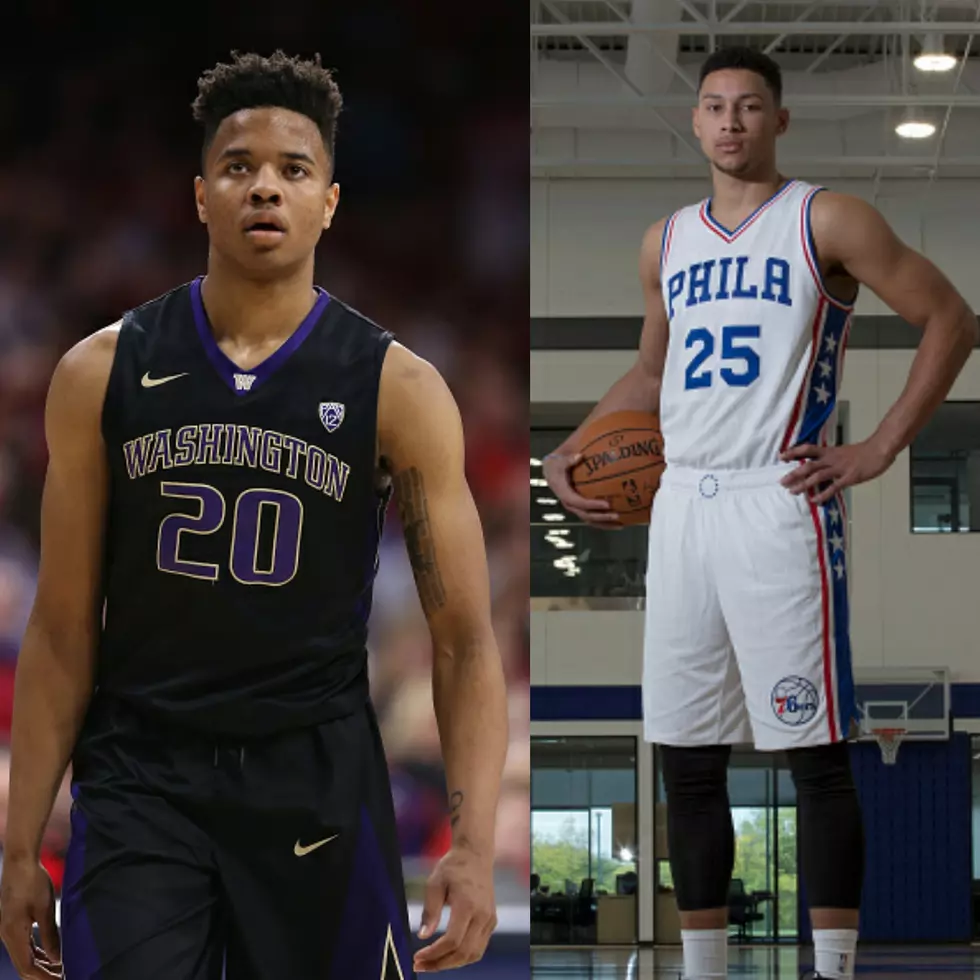 What Can We Expect From Fultz-Simmons Tandem?
Christian Petersen/Getty Images; Mitchell Leff/Getty Images
On Thursday Night, the Sixers own the First Overall Pick in the 2017 NBA Draft and the top prospect in this year's draft is Markelle Fultz.  Fultz is a Combo Guard who has the skills to play as either a Point Guard or Shooting Guard with his talents as an Outside Shooter and Playmaker.  So how would he fit when paired with the player the 76ers expect to be their primary ball handler, Ben Simmons?
ESPN NBA Draft Insider Chad Ford joined Mike Gill on Wednesday with his analysis of how Fultz and Simmons would work together on the court:
"I think (Brett Brown) sees Ben Simmons as a primary ball handler. Whether you want to call that a point guard or not cause he's too big to guard the point guard position, he's going to be the guy who is going to initiate the offense. He has that court vision and skill...but he's 6'10 and 240. That makes a big difference and is very intriguing. I think the way Giannis Antetokounmpo played this year, that's what the Sixers envision for (Ben Simmons). So then you add Markelle Fultz who's an excellent shooter, an excellent penetrator, can play point guard and has court vision. They see him being a secondary ball handler to Ben Simmons. The Blazers do that with Damian Lillard and CJ McCollum, they have 2 ball handlers on the court together. The Rockets did that with James Harden and Patrick Beverly. The Warriors do that; they have multiple ball handlers who can handle it and pass the ball on the Warriors team and I think that's the direction the Sixers want to go. The other thing they love about Fultz is they need a floor spacer for Joel Embiid and I thought Fultz is one of the 3 or 4 best shooters in this draft on top of everything else he provides."
Checkout what Ford had to say about how Fultz projects to the NBA, how Kristaps Porzingis compares to the 2017 NBA Draft Class, and more analysis of the 2017 NBA Draft Prospects