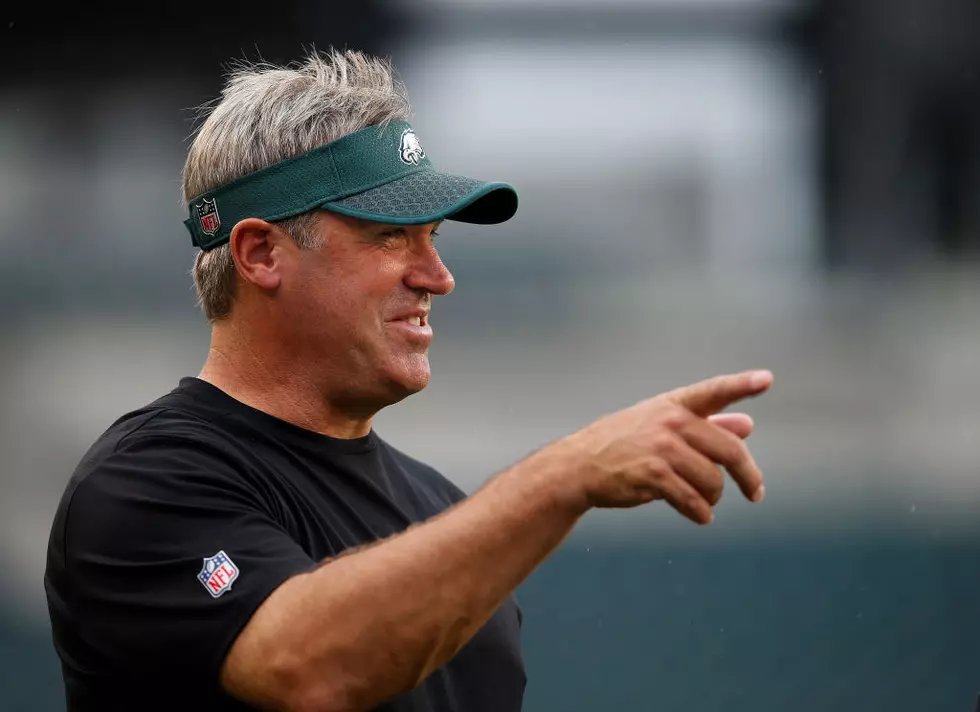 What Is Behind Pederson's Success As Head Coach This Season?
Photo by Rich Schultz/Getty Images
After going 7-9 in 2016, Doug Pederson has led the Eagles to the best record in the NFL this season at 8-1 in only his second season as a Head Coach.  Heading into NFL Week 11 the Eagles are ranked second in the NFL in Points Differential (+104), number one in Total Touchdowns Scored (32), and second in Time of Possession per game (33:12).
NFL National Correspondent and NFL Reporter Sal Paolantonio joined The Sports Bash on Tuesday and talked about what has made Pederson so successful in year two:
"I've been around (Doug Pederson) since he walked into the building and I knew him when he played – First and foremost he's comfortable with who he is, there is zero fakeness about this guy, he's is not in any way shape or form insincere or phony.  Players see that and understand that, he's totally shooting these guys straight and I think in year two to compliment that sincerity he's developed a toughness to him, a decisiveness to him….And then three and I can't emphasis this enough, he's got Carson Wentz – not only is he developing into a special player, he is a special human being."
Hear what Paolantonio had to say about Eagles vs Cowboys matchup, expectations for Jay Ajayi in the offense, and more Eagles talk