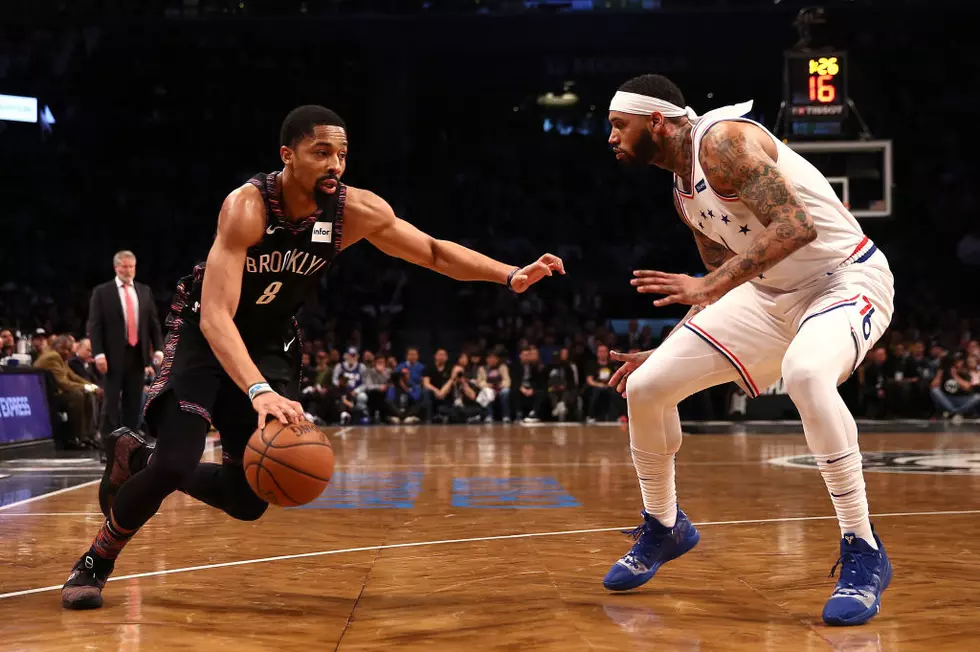 Will Mike Scott Return to Make His Series Debut vs. Raptors?
Elsa, Getty Images
The Philadelphia 76ers kickstarted the second round of the 2019 NBA Playoffs without one of their key role players. Although veteran forward Mike Scott hasn't found himself in the starting rotation at all, his contributions off the bench have been huge for the Sixers throughout the second half of the season, and the first round of the playoffs.
During Game 5 against the Brooklyn Nets, Scott limped off the court while the game was still going forcing the Sixers to call a timeout. As he headed back to the locker room, Scott wouldn't return to the hardwood for the rest of the evening. The good news was that the Sixers didn't need Scott to take care of Brooklyn and send them home eliminated. The bad news was that Scott would miss extended time.
Last weekend, the Sixers visited the Toronto Raptors, where they got off to a weak start in the series falling 0-1. While Scott's presence likely wouldn't have made much of a difference, it's still pretty clear the Sixers were missing his intensity, and long-range shooting. The veteran forward didn't get to play during Game 2 either, but the Sixers squeaked out a win and left Toronto with the series tied up. Now, Scott is looking forward to the series returning to Philadelphia. On Wednesday afternoon, Scott returned to practice for the first time since his injury, despite not knowing his status for Thursday.
"It feels good, we'll see about playing," Scott told the media following practice on Wednesday. While he anticipates a physical and intense matchup, the Sixers forward wasn't exactly sure if he was going to get the opportunity to play or not.
Brett Brown followed Scott's interview with a sprinkle of uncertainty as well, mentioning that they won't know until later on in the day when they make their decision. As of the 5:30 pm EST. injury report, the Sixers have labeled Scott as 'questionable.' There's a good chance he will end up being a game-time decision on Thursday.