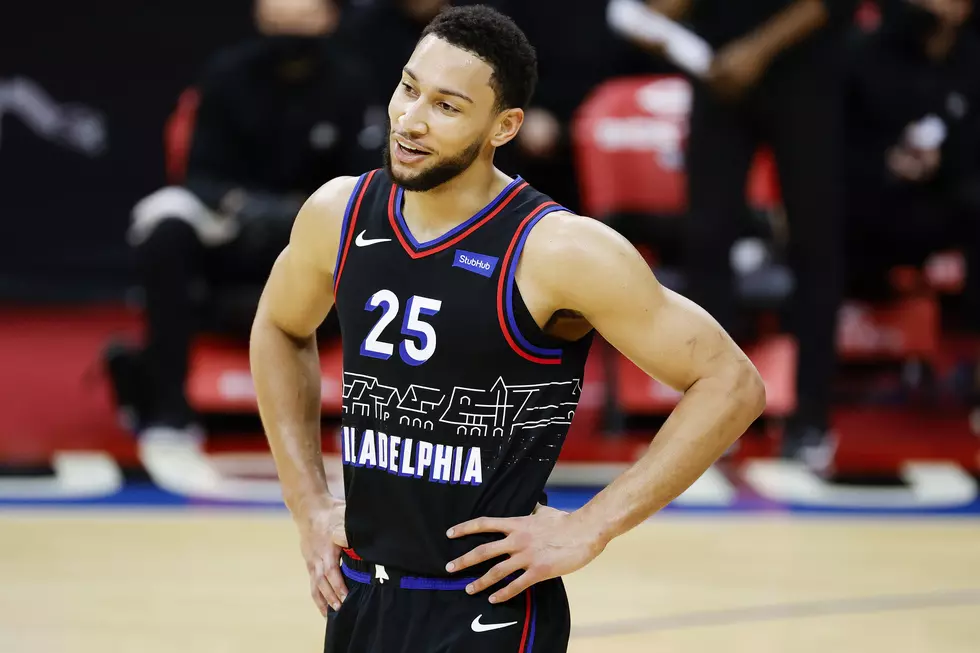 Report: Sixers Have Interest in Two Kings' Players for Simmons
(Tim Nwachukwu, Getty Images)
There has been no shortage of speculation when it comes to Ben Simmons trade rumors.
On Tuesday, Marc Stein reported that at least five known teams already have interest in the three-time All-Star, with one of those teams being the Sacramento Kings.
So what would the Sixers and Daryl Morey be looking to receive from the Kings if they were to move Simmons?
According to the Sacramento Bee -- a lot.
The Kings are looking for a way to improve their defense that finished 30th in the NBA in defensive rating and could see adding Simmons, a NBA All-Defensive First Team and runner up for the Defensive Player of the Year, as a way to spearhead that transformation.
So what would the Kings be willing to part with?
Sacramento would probably be willing to offer a package that includes Buddy Hield, Marvin Bagley III and one or more future first-round draft picks. One league source recently told The Sacramento Bee the Kings would have to send a minimum of three first-round picks to the 76ers in a trade constructed around Hield and Bagley.
Hield, a career 40.6% 3-point shooter, offers solid shooting, but is he the type of player that the Sixers can pair with Joel Embiid to help win a title?  Bagley, a former No. 2 overall pick, has had a ton of injury problems but is an intriguing prospect who could need a change of scenery. Throw in multiple first-round picks, and you have an interesting deal, but I think the Sixers pass.
However per the report, the Sixers want Kings star point guard De'Aaron Fox in any deal involving Simmons, but Sacramento doesn't seem interested in that.
Another source said the 76ers wouldn't be interested unless Fox or Haliburton were included in the trade, but Hield's elite 3-point shooting and Bagley's unrealized potential could be appealing if a better deal doesn't materialize.
Fox, 23, averaged 25.2 points, 3.5 rebounds and 7.2 assists in 58 games this year while shooting 47.7% from the field and 32.2% from three-point range during his first four NBA seasons in Sacramento.
Haliburton was selected to the NBA All-Rookie First Team and was a finalist for the Rookie of the Year Award, after scoring 13 points 5.3 assists and 1.3 steals per game, hitting 40.9% of his 3-point shots for the Kings in 2021.
South Jersey Things That Aren't There Anymore