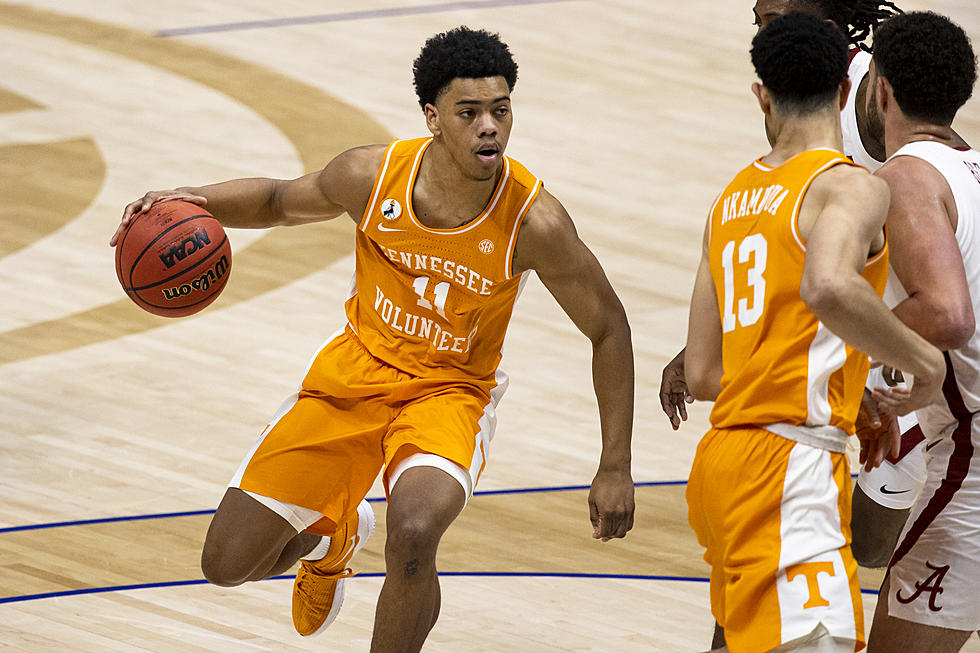 Sixers Select Jaden Springer With 28th Overall Pick
(Brett Carlsen, Getty Images)
The Sixers have made their first selection of the 2021 NBA draft. With the 28th overall pick, they selected Jaden Springer out of Tennessee.
Springer is a six-foot-four guard entering the NBA after one college season. In his lone season at Tennesse he averaged 12.5 PPG, 3.5 RPG, and 2.4 APG.
Defense is one thing the Sixers have built their foundation on over the years, and Springer fits right into that mindset. He is a good athlete with an NBA-ready frame who has the potential to be a solid two-way player at the next level. At 204 pounds and a six-foot-six wingspan, Springer will be able to defend either guard position.
Not only does his athleticism help him on defense, but offense as well. Springer is a guard who can put the ball on the floor and finish through contact. He is also capable of getting himself to the free-throw line. Where he shot 81.0% on four attempts per game at Tennessee.
At first glance, Springers' shooting numbers might stand out, but it is not one of the premiere parts of his game. While he shot 43.5% from deep in college, it was on less than two attempts per game. That area of his game will need more fine-tuning as he enters the NBA.
This selection might be viewed as questionable. There were multiple prospects on the board who were day-one ready, while Springer will be more of a project. With his potential as a two-way guard Springer will make a fine addition to the pipeline of young talent on the Sixers.
Sixers First-Round Picks Since 2000